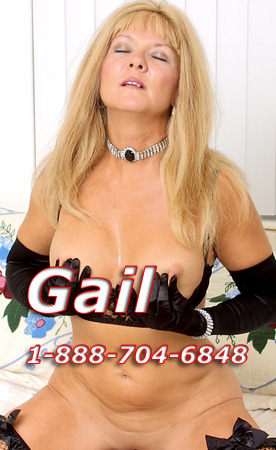 This is one of my favorite MILF phone sex seduction fantasies: You just happen to be my son's best friend. I have known you since you were a boy and I have watched you grow up to the young man you are today. And all those years when you would be over playing or just hiding out from your own family here, I always noticed the way you would look at me. I would see your eyes drawn to my rather large and full breasts and my sexy round ass. As you got older I would even sneak a peak and see you squirm in your seat and I knew your cock was getting hard just looking. I am sure I was the fantasy to many of your  jerk off sessions.
But now, you are here, a man now, and no one is home. This is not just a MILF phone sex seduction, it is how we have both imagined this moment. I invite you in, you seem a little nervous. We both know why you are here even though the words have never been spoken. We sit on the sofa as I rest my hand on your thigh and give it a gentle squeeze. No worries, honey, no one is coming home tonight. I brush my hand across your face gently turning you to face me. We kiss as I pull you down so you can kiss and admire my tits close up. You feel my hand slide up your leg until my hand is now gently stroking you thru your pants. So hard for me aren't you?
I take your hand and we go upstairs. I sit on the edge of the bed and pull you closer to me, standing between my thighs as I open your pants and push them to the floor. Ahhhhh your young cock is throbbing already as I lean forward to slip my tongue over the head. I feel your body shudder and give in to my tongue. After I push you to your knees and a lesson on how to lick this MILF's pussy until I cum, I lay on the bed spread open and ready for your cock inside me.
I would love to play this MILF seduction phone sex fantasy with you anytime. Call 1-888-704-6848 and ask for Gail.