When I retired from my former professional career and found I had too much time on my hands, I thought what better than to be an anything goes phone sex slut! As a horny GILF in my early 60's, I decided that sex would become my new passion. Now I am spending a lot of time on my hands and knees, getting fucked hard fast and often. Men around my age don't interest me much. Older men have low sex drives or limp dicks unless they pop a Viagra. Seriously, men in their 60's would rather be golfing than fucking.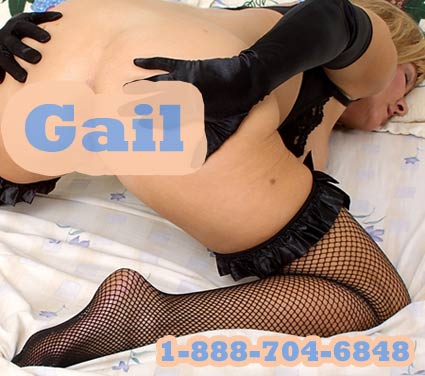 I go for young dick and anything goes phone sex! As a sexy woman in her golden years, I have realized that I should indulge all my fantasies and yours too! The fact is I love to fuck and if you're young and hung there's not much I won't do for that cock.  We can roleplay anything – taboo, kinky, or not. The sexy neighbor, hot teacher, Mom's friend, whatever gets your balls aching. I'm your go-to gal.
Throughout the past decades I worked as a professional woman. I used to love office sex, being bent over my boss' desk or seducing the clients using my sexy legs in heels and stockings. As you can tell, I have years of experience in sex and seduction. And I know a sex trick or two. So why not take advantage of all of my years of sexual experience? To me, three is never a crowd plus I love group sex encounters including orgies and gang bangs. When it comes to cock, and pussy, the more the merrier!
GILFs are MILFs with more experience and lust. Get into a GILF now and find out what you've been missing in your sex life!
1-888-704-6848 and ask for Gail for anything goes phone sex