I have always been a free spirit sort of girl enjoying doing what I want when I want. Which is probably why I am not one to conform much to organize religion. Nothing against it if thats your thing but I couldnt sit through hours of people telling me what to do with my life. Especially, who to pray to and how to do it. Fuck that shit! Which is probably why I love blasphemy phone sex so much.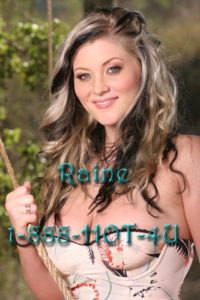 All those people who tell me what I should be doing with my thoughts and who to bow down too. Can shove it right up their fucking god damn behind. What makes it even better is that during a blasphemy call I am joined by another soul that likes to take a walk on the wild side of twistedness. Granted why they are into religious blasphemy is probably completely different than mind but in the end does it really matter why we are here?
NOPE.
For it is just two like twisted taboo minded people coming together to spin a wickedly wonderful fantasy that ends in a hell of a lot of god dammit's and fuck Jesus type moments.
Which I have to say when that energy gets together it is rather powerful and oh so amazing.
Do you have a fondness for blasphemy phone sex fantasies? Been searching high and well probably low for a girl that will indulge in your hail Satan fantasies? Maybe that girl who has a bit of a next door type look someone who you wouldnt believe those words will come out of her mouth?
Well that search is over for I am here!
Just ask for Raine when you call 1-888-704-6848