Damn! Have the Monday blahs hit you too? Cause swear I rolled out of my bed and boom was rather disappointed the weekend was over. Well more disappointed it was no longer Sunday cause it was such a sinfully delicious day for me. So rather hard to welcome the week when your craving some more sin. Mind you my blahs got turned around right quick the moment I logged my ass in for some fetish phone sex calls.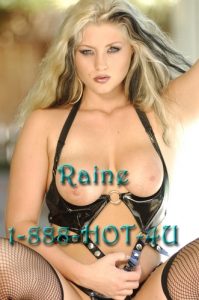 Knowing there are a few others out there that are not gonna care what day of the week or hour of the day it is. They will be indulging in some dirty fun on the phone to satisfy their kinky cravings. Those of you with a dark soul that realize blasphemy needs to happen on more than just Sunds. Though it feel exceptionally arousing to take the holy name on Sunday while every other God fearing person is praising him.
Hmmm perhaps I should drag my ass out of bed during church attending hours?
Sorry I cant cause I am usually off fucking the night before and chanting God's name during my orgasm. That counts as blasphemy right? Sure God loves knowing how many times my unmarried pussy is climaxing on some strangers cock.
Course I am up for any freaky fetish phone sex fantasy today. Its Monday maybe we work our way through the M in the fetish dictionary. Oh now I have to do a quick little google search to see what pops up. Maid Training, Macrophilia, Micropenis, and well there is more but pretty sure the kinky list is a wee bit too taboo for me to share here. *wink*
Love to work through some on the phone with you.
1-888-704-6848 is the number to reach me, Raine for some freaky fetish phone sex fun!