So what if I'm not as young as the rest of the girls, there is much to be said for the quality of a mature phone sex girl. I know what I like and I know how to get it. But even more, I know what you like and I know how to help you get it! How do I know? Because I've been with and known more men than the rest. I'm a slut when it comes to sex and I am not shy to admit it. After many years of taking care of kids and husbands and family, this is my time. I told them years ago if they don't like how I live my life, there's the door. I wasn't kidding.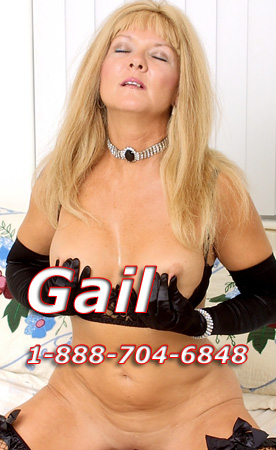 No way I'll ever be married again, at this time of my life I'm just not the marrying kind. I'm too old for monogamy when there are so many cocks (and pussy!) to fuck. I like'em old I like'em young – as long as your cock is hard enough to fuck me, I'm going to spread my legs and beg you to fuck me. I'm not really submissive, but I sure am slutty. Pull my hair and call me your granny whore and I'll cum all over your fucking dick in buckets.
I don't judge either. I'm older so I've seen more. I'm more tolerant and accepting of whatever your sexual needs and desires are. Something totally taboo and not socially acceptable? Those are the fantasies I want us to play. Need an experienced woman to help add spice to your sex life with your partner? Well, I'm a woman and can give you tons of ideas that she's going to love.
Don't want to talk and just need to get that cock of yours off? All good, I'll do the talking, tell you just what you need and want, and listen to you cum as hard as you ever have. No limits and no taboos.
I'm Gail and I do it all for your pleasure. Call me at 1-888-704-6848