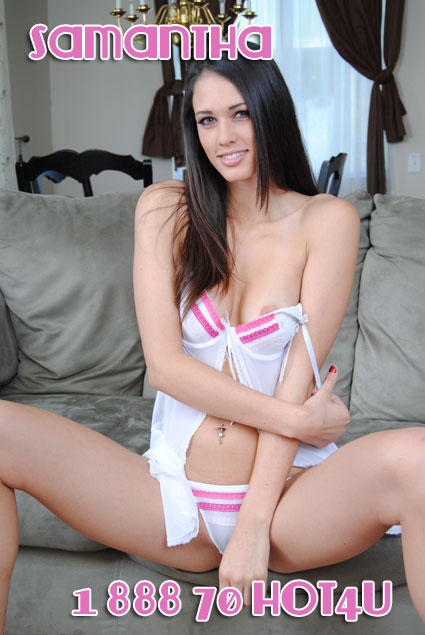 I am kind of in the mood for tease and denial phone sex right now. I mean, I'm always in the mood for that, but it's really on my mind right now. There's nothing better to me than teasing a man to the point of orgasm and then telling him no. It's the ultimate power trip. And I really do love being the one in control. I guess you could call me a bit of a brat and I'm okay with that.
The guys I love to tease and deny the most are the ones who think they are God's gift to women and could have anyone they want. That attitude alone makes me want to put on a pair of stilettos and stomp on your balls, but I won't. What's even more fun than that is making you think a man like that think he has a chance with me and then denying him what he wants more than anything in the world. Being confident without being a dick is pretty sexy to me, but if a man thinks he can have any woman, well… that's a very dicky attitude to have. And it pretty much decides for me whether or not a man has a chance with me.
How will the tease and denial go down? Who knows?! It depends on what kind of mood I'm in when you call me. But I can guarantee one thing to you. There's no way in the world that you'll be having an orgasm if you call me and tell me that you've called me for tease and denial phone sex.
Dial 1 888 70 HOT4U and ask to talk to Samantha