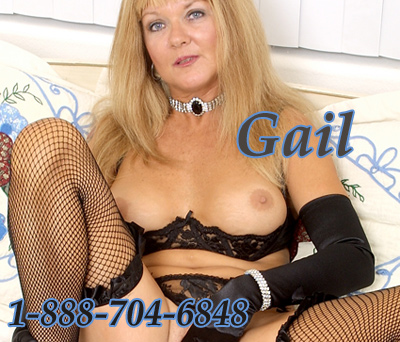 I am not your typical Dominant or Mistress that you encounter on phone sex sites like this. I am older, wiser and more experienced and I much prefer men who willingly submit themselves for my pleasure. I am a nurturing and caring Dominant woman who genuinely cares about the men and women who serve me. One of the most important things to me is negotiating what you like and what you don't and comparing it with what I desire and require from a submissive. When you call me for Domination phone sex, you will need to be able to articulate your desires and your fantasies for me. It's the only way to make our power exchange  relationship work. We both need to derive pleasure and mine comes from knowing you trust me enough to let yourself go and be vulnerable.
You come to me out of your yearning to please. Control is a process and comes one phone sex domination session at a time. I will control your cock from the beginning; your jerk off habits as well as your orgasm. I will discipline you when you are disobedient and naughty; I'm a believe in spankings, written punishments, humiliating tasks, orgasm denial and more. I have a fondness for my submissives to be in panties, whether you consider yourself a sissy or not. I find it sexy, erotic and I promise you will love the way they feel and it only reinforces your servitude to me. When you submit to me and we agree on your limits, anything beyond that only requires a Yes, Ma'am. There is nothing more to think about, you gave up control.
See that's the thing with me, once you give up your control, once you submit to me, that's the only decision you need to make. I will take care of the rest. No blackmail, no forcing you to do anything – either you do as I say or I'll no longer see you.
For nurturing lifestyle Domination phone sex, call GILF Gail at 1-888-704-6848
AIM TabooGail.Granny
Yahoo – TabooGrannyGail