I love mutual masturbation phone sex and being with you behind closed doors. Especially if it means giving you tingles all through your body. I love making your cock twitch for me so much that you take it out to stroke. It doesn't matter if i'm in your office, visiting you at home, out having a business lunch with corporate executives or somewhere else. You see the way that I dress. You can't stop thinking about the way that I wear flirty clothes that show off my squeezable breasts, tight ass and sexy legs. The way that I look at you and how expressive my body language is. We sit next to each other closely and feel my soft hand slide between your legs and down your pants. Smiling as I part my legs giving you an invitation to slide your hand against my soft panties.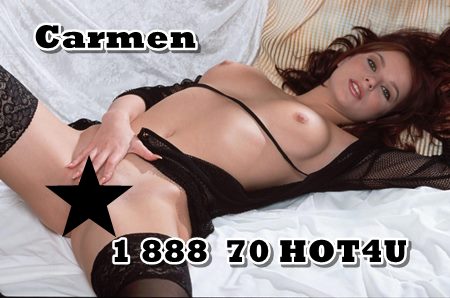 How long do you think it will be until you are sliding your fingers in my creamy warm pussy? How long do you think it will take before I'm pumping your hard cock in my hand? We have thought about doing so many things with each other. You have thought about what it would be like to have me climb on your lap and slide your hard dick in my tight pussy. You've also thought about sweeping everything off of your desk to lay me back and spread my sexy legs wide open. As much as you want to feel the insides of my warm pussy wrap around your fingers, tongue and hard cock I want to feel you stretching me open as you thrust deeper and harder. But for now mutual masturbation phone sex is what you really desire.
I hear your moans as I talk dirty and pump your shaft nice and slow. That is until you are begging me to do it faster. No one will ever do it the way that I do. I'm going to make it feel so good your balls will start to boil with all that cum just ready to be drained. We are both ready to cum. You feel my creamy juices run all over your hand. Tasting me and me tasting you. Neither one of us want to hold back anymore. Especially when it comes to mutual masturbation, dirty talk and sharing all of our kinky, naughty secrets together. Don't hold back any longer. I would love for you to pick up your phone so I can hear your sexy voice tell me exactly where you want to shoot your cum at for me.
Call 1-888-70-HOT4U and ask for Carmen
Google Hangouts, and Skype: CreamOnCarmen
E Mail: CreamOnCarmen@Gmail.com