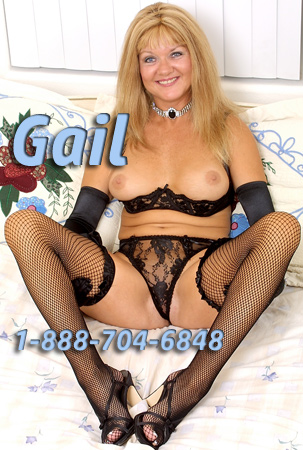 Feminization phone sex with me is a lot more than just wearing panties. Being feminized is more about your mind than what you wear. The clothes are the outward manifestation of what is going on inside your brain. You have to admit that before you actually dressed like a woman you thought about it and fantasized about it and came over and over again at the thought. I hope you will tell me about the first time you put on panties and stockings and a bra. If you are like a lot of boys who call me, it was probably at home and sneaking in their drawers or even the dirty clothes pile. Did you feel pretty and sexy or slutty? I bet you left wet spots on those panties too.
If we are going to do this right, we need to start from the bottom, and that means shaving all that nasty man hair and making your skin as smooth and soft as a baby's butt. There will be an inspection so you better get them all, I can be very controlling and strict when I have to pull that one stray here with a tweezer. After we use flowery scented lotions, you have to smell the part too, we'll make sure your nails and toes are painted red or pink. It's all about the details to really enhance your feminization experiences.
Now it's time to dress you. I will help and teach you to pull on those silky stockings and attach your garters. I think for the right effect a lace up corset will give you that curvy hourglass figure. Panties on over the garters, a bra and some breast enhancement, underneath a full tight slip. The slip will give you the best swish of that red dress I decided you should wear tonight. Next comes your make-up. And jewelry. Take a look in the mirror, honey, don't you look like a pretty girl/woman?
Now that you're all dressed up what shall we do? We'll go shopping, have lunch and a glass of wine. I'll have a party and introduce to you my friends. And if you're open to it, we'll hit up a club and pick up a few guys to bring home for us both!
Call and ask for Gail for feminization phone sex at 1-888-704-6848
AIM TabooGail.Granny
Yahoo – TabooGrannyGail