Oh how I love sissy boy phone sex! Whether it's just fantasy for you or something you do already, I want to talk to you. I play with sissy boys in my real life so I have a pretty good idea of the kinds of things you fantasize about. It always starts with panties, doesn't it? I know some of you boys like to wear thongs and g-strings, but being an older woman, I do believe in a bit of modesty. Imagine putting on a pair of silky granny panties that fit nice and tight. How good is that tension holding your sissy dick and balls? I love Vanity Fair panties, probably my favorite and soon to be yours too.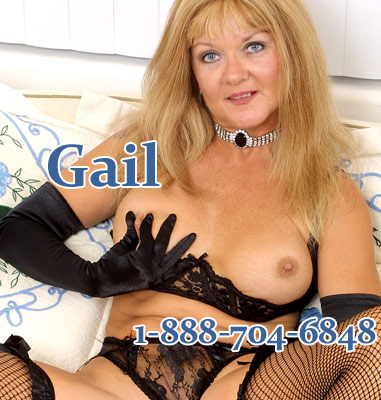 I'll put you in my dirty panties so you smell like a pussy. I think I'll shave all that nasty man hair and make you smooth as a baby's butt. We might even have to shave those legs before you put on those black sheer thigh-high's. When it comes to your titties I might opt for some nipple stretching to make them even more sensitive. And that they'll show thru that cami is just an added benefit. We want everyone to know what a horny sissy you really are. No sissy is complete without some pretty in pink lipstick. How about a mani/pedi to match those lips?
Once I have sissified your looks it's time to learn what I think a sissy is perfect for. Strap-on training is just the beginning. On your knees, sissy, and suck for me. I'm going to smear that pink lipstick all over your face so you look like a well used sissy. Be a good sissy and slobber all my pink lady cock. How about that, it matches your lipstick too! Get it all wet because you know where it's going next don't you? I'm going to pop your sissy ass cherry and you're going to beg for me to do it. Already had your cherry popped? No problem, I am going to ream that ass like you've never felt before! You know this all practice for your first real cock, but we'll leave that for another day.
For sissy boy phone sex, call and ask for GILF Gail at 1-888-704-6848.
AIM TabooGail.Granny