Do you love wearing panties as much as I do? Then I think it's high time you call me for panty boy phone sex. I want to hear about all of the times you've played around in someone's panty drawer when you were younger. Did you play dress up every time you were home alone? Did you ever get caught by the person whose panty drawer you were playing in? I want to hear THAT story. Like, what happened when you got caught? Or maybe if you weren't ever caught, you can tell me what you would have liked to have had happen. I think helping you weave that fantasy will be tons of fun!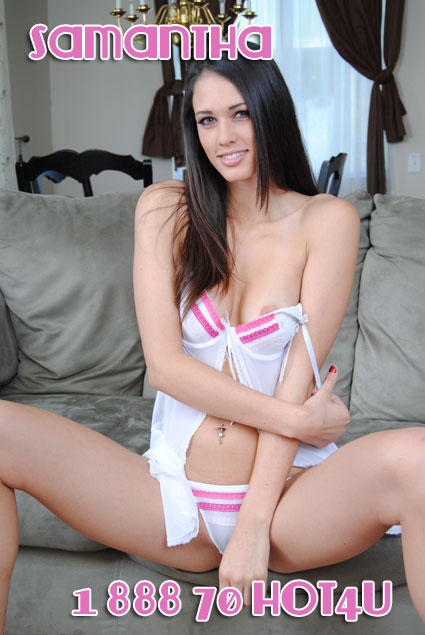 I know what I would do if I caught someone messing around in my panty drawer. I might be a little pissed at first, but I think then I would just be inspired by the dirty things I could do with that person. For argument's sake, lets say that person is you. I'd ask you what the hell you were doing and then you'd probably be all embarrassed and try to run out. But there's no way I would let you do that. I would tell you to sit down on the bed and just be quiet for a minute. Then when I came back to the bed, I'd be wearing my strap on. I mean, if you're going to dress like a woman, then I think you should be fucked like one, too. Don't you agree? Oh, I can't wait to talk about this with you! It's going to be more fun than you could ever have imagined.
I'm ready for you to call now! Just grab the phone and call me at 1 888 70 HOT4U and ask to talk to Samantha for panty boy phone sex!