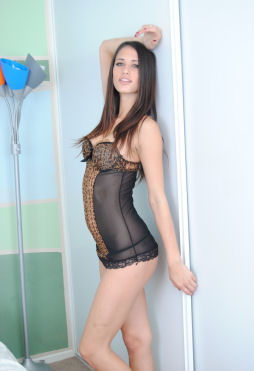 My name is Samantha and I'm the kind of phone sex girl you've always dreamed of but never thought you could have, but you can! I am 21 years old and have the most gorgeous body you've ever seen… I mean, come on… look at my tits. Aren't they just pure perfection? Men drool over my body and beg to touch it. Can you blame them? In addition to my beauty, I have brains… I'm very intelligent and can talk to you about anything!
I have always been a sexual girl. It really was just instinctual for me. I always knew exactly what to do and I was born kinky! I like "regular" sex just fine, but I really have always had a flair for the kinky and perverse. And I might as well be honest with you… I'm a bit of a brat. Okay, more than a bit. I can be a straight up bitch if you aren't a real man with a big dick. And if you're a loser still living in your parents basement watching porn instead of fucking real girls… well, don't expect me to be super nice. But if you're a real man, we can do anything and everything you want. I am a true anything goes phone sex girl.
My favorite things are:
Small penis humiliation phone sex
Taboo phone sex
Sissy phone sex
Forced feminization phone sex
Mutual masturbation phone sex
Roleplay phone sex
Strap on phone sex
…and honestly I'm SO open minded. I'm up for anything you want and need!