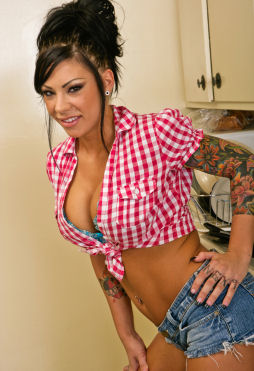 I'm Mason. If you dont know me yet, nice to meet ya. I get into all sorts of trouble.
I'm a risk taker. Boy breaker. Love maker. I'm all of these things in one stacked horny girl. Measurements: 
34DD-26-34. I'm 28 years old with long raven black hair and brown eyes.
Nasty phone sex is the way to do it. I like it dirty, dirty, dirty. I can have multiple orgasms and squirt. I get especially turned on by mutual masturbation. Like if we both get into a kinky role play and you're an interactive guy or girl on the other end of the phone. I'll be sure to cum so hard I squirt. My mind set is always "the messier, the better."
Size matters. I love getting fucked by big dicks. There's nothing like that completely full stuffed up feeling that hurts so good. Gotta have a big dick to play nasty with me. I'm ready to squirt for you if you're ready to call   I will completly DOM out on you if you if you come at me sideways!
What turns me on: kinky phone sex, role plays, hard fucking, say my name, I love accents, anything goes phone sex, anal, messy BJs with a fat dick, bratty phone sex, dominating goddess, cheating MILF, being your personal stripper, SPH,  choking, DP,  cock tease, and no limits phone sex.
When it cums to rough stuff, give me more more more!