I had a roleplay phone sex call tonight that was super hot. He called and wanted to be seduced, so I told him I had this fantasy of seducing my boyfriend's best friend. Then I told him just exactly what my fantasy would look like. For arguments sake, let's just say you're him. Close your eyes and picture this.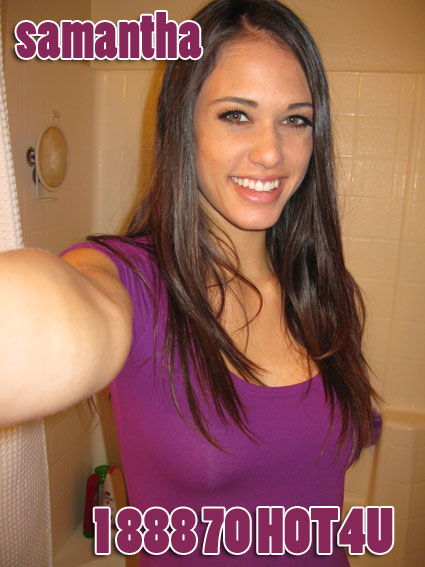 Once I tell you my boyfriend isn't home and invite you in, I ask you if you'd like a drink. I get it for you and sit down on the couch next to you and tell you that you're looking really good and ask if you have been working out. You nervously laugh and tell me that you have been and that you're glad it's paying off. I somehow talk you into taking your shirt off to let me see the fruits of your labor. I reach over and grab your arm and tell you that I am very impressed with how you're looking and that my boyfriend has really let himself go. And that's when I start rubbing your already growing bulge through your pants. You tell me that we probably shouldn't be doing this, but I disagree. That's when I'll climb right onto your lap facing you and lift my shirt up and pull it off. I know you've been dying to see my perfect tits for a long time, haven't you? I am going to take your hard cock out and start stroking it a little while you squeeze my tits. Do they feel as good as you thought they would? I bet they do. And everything else about me is going to feel good, too.
Do you want to hear the rest of the dirty details? All you have to do is call me for roleplay phone sex at 1 888 70 HOT4U and ask for Samantha.