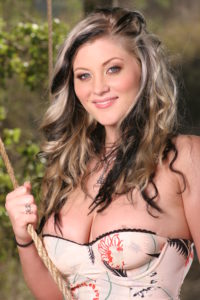 The story goes on a dark and stormy night 20 years ago when I was born. My parents unsure of a name glanced out the window to the rain thrashing the sill and felt I was destined to be a wild child and boom gave me the name Raine.
Sounds awesome doesn't it?
Well really its cause I was born to a mother who was rather spiritual in nature. Not the off to the church 3 times a day religious sort or even the robe wearing hippy type. She was more a believer in nature, some may call her a Wiccan. Karma would get you. Every entity that consumed oxygen had a soul type of person. Oh and don't think she didn't scare the fuck out of me with that Karma shit!
Where am I going with this? Well simple, my up bringing was far from normal. Our house was sex positive. We talked about the birds and the bees when I was quite young. Your body was nothing to be ashamed of. Embrace your sexuality. Oh and in my house the female energy had the power.
So where does that get me now?
Well it means I have an open minded take on sexuality. I enjoy talking about peoples kinks and fetishes for it's rather interesting to hear what turns people on. Eventually I wanna be a sex therapist but for now I wanna have fun doing phone sex. Plus its a rather wicked way to earn my college tuition if you ask me!
There really isn't too much that I wont talk about. If it gets you off then fuck ya lets talk about it. Taboo sure bring it. Kinky then of course I wanna hear it. Fetish-y please sit your ass down and talk.
Give me a call and just ask for Raine.
As for the list of kinks n fetishes:
Sissy boys
Cross dressing
Cuckold
Body worship
Blasphemy
BBC fantasies
Cock tease
Orgasm edging
Cum eating
Jerk off instructions (JOI)
Panty boys
Seriously this is just a sampling of things I wanna talk about cause anything goes with your Raine "drop" o kink.