I've been patiently waiting by the phone for you to call me.  I know you had to spend time with your family, and I really don't mind.  That's why you love GFE phone sex with me.  I'm never pushy or demanding.  I'm always happy to hear from you.  There's no passive aggressive bullshit in my tone.  Just a purr that lets you know how much I've missed you.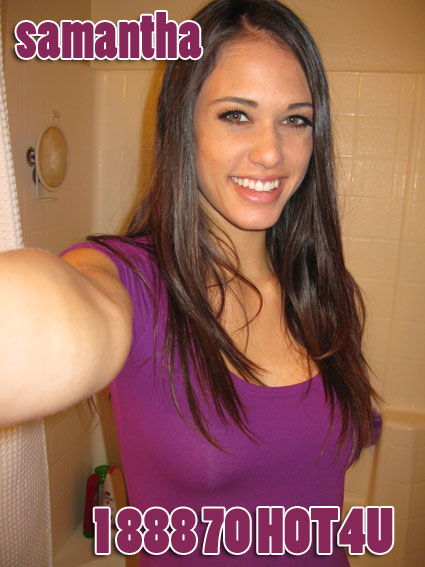 We pick up right where we left off.  Before you know it, all the stress has melted away and you're laughing again like we always do when we're together.  Then there's that pause, when the laughter dies down and our minds turn to something deeper.  It's not an awkward pause, more of a reorienting toward our passion for each other.  I murmur that I've missed you, and you know exactly what I mean.  In an instant our light hearted exchange turns to something more animalistic.  I can hear the hunger you have for your GFE phone sex girl.  And baby, I'm just as hungry for you.  I let you take me anyway you want me because I know that it's going to be fucking hot.  You never disappoint, and I return the favor.  As we fuck, our sweaty skin gliding over each other, I tell you how much I need you.  How no one makes me feel the way you do.  You thrust into me harder, deeper, longer and remind me that I belong to you.  I offer my body back to you, matching your rhythm.  Giving you more.  Squeezing your cock in all the right places with my dripping cunt.  As we start to reach the peak I sink my nails into your back, yours into the flesh of my ass.  I fucking need you.  I need this.  We ride the wave of ecstasy together and melt into each other.
Nothing else needs to be said.  Breathless.  It's the way it is in our GFE phone sex relationship.  I've earned a reward for my patience, and you know that I'll never leave you.
Call Samantha for GFE phone sex at 1 888 70 HOT4U. It's more than just a fuck, it's intimate.