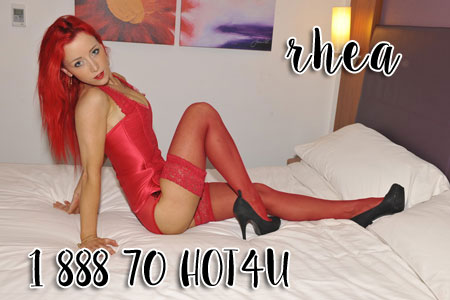 TEN HUT!!!! You are now under the command of Sergeant Major Rhea, in charge of the Domination Phone Sex division!!! I am pulling rank Privates and you will do exactly as instructed. So fall in line and stand at attention! 😉 I know you maggots seem to think that a woman in charge means you don't have to listen, but I can assure you, you are very wrong! You will do as I say, when I say it and if you don't you will be met with severe….SEVERE consequences! I don't know how you are used to doing things, but this is my division and things will be done the way that I see fit. So either put up or shut up! Now…I want all of you to undress, completely! Those of you who are embarrassed of your tiny dicks, well…you will surely get over it because I do not have time for you little bitches to be shy!! I want you all to stand there, while I inspect you. Making sure that you are fit enough to handle the challenges of being in my division. I run a tight……ship…and you need to be able to…fill…all of my requirements. You sad excuses for men will work harder than you have ever before as I am very hard to please. Now, ABOUT FACE!!! Bend over and grab your ankles. I am going to inspect every last inch of you and that means a full cavity search is in store for all of you pathetic limp dick pricks.
Here in the Domination Phone Sex division, you will work hard as I try to make men out of all of you! I realize that where you come from you may be something, but here..and to me….YOU ARE NOTHING!!!  You will notice that I have a bigger pair of balls than all of you dumb twats and maybe, just maybe you will have what it take to survive in my division! Futher more, now that inspection is almost complete you will all remain undressed…
Your first order, it to call 1-888-70-HOT4U at 20:00 Hrs ( 8pm for you dumb fucks) and ask for Sergeant Major Rhea and wait for further instruction. If I am unavailable at that time, you will continue to call every hour until you reach me. Those of you who can't follow instructions, you will be thrown out of my division! That is all for now Privates!! AS YOU WERE!
AIM: craving4rhea
Yahoo: craving4rhea